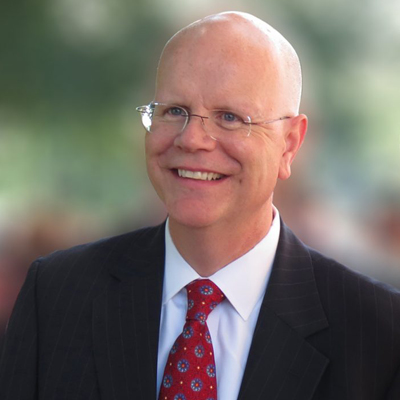 Former CT State Comptroller

2011-2021

Biography Legislative testimony News archive

Comptroller Kevin Lembo Archive > News

COMPTROLLER LEMBO PROJECTS $894.7M SURPLUS STEMMING LARGELY FROM FEDERAL SUPPORT

Wednesday, December 1, 2021

Comptroller Kevin Lembo today, in his monthly financial and economic update, projected a General Fund surplus of $894.7 million for Fiscal Year 2022 due largely to financial support from the federal government and the continued recovery from the pandemic.

In November, a new consensus revenue forecast issued by the Office of Policy and Management and the Office of Fiscal Analysis showed a significant increase in state revenue projections. Most of the increase is owed to federal grants, particularly in Medicaid reimbursement and support for health and community-based services. Forecasts for sales tax revenues also improved as consumer spending continues at high levels.

"Connecticut's economy continues on its upward trajectory," said Lembo. "The state budget appears to be in good shape for this fiscal year and, if current projections hold, another large payment should be available to pay down pension debt for the third consecutive year. While this is undoubtedly good news, I also want to caution that this level of federal aid cannot be depended on in future budget years and lawmakers should plan accordingly."

Connecticut experienced its tenth consecutive month of employment growth in October, adding 5,300 jobs. The state has now recovered 72.8 percent of the jobs lost during the onset on the pandemic. The level of new unemployment claims has now dropped to pre-pandemic levels and the leisure and hospitality sector, which was particularly harmed during the spring and summer of 2020, has seen a significant rebound in recent months, resulting in competition for labor.

While economic indicators remain largely positive, Lembo warned of continued issues of housing security. The market for single-family homes in Connecticut has slowed in recent months as inventory has shrunk. High prices have depressed the market for would-be first-time homebuyers and skyrocketed rental costs, which are up over 23 percent from this time a year ago.

"Housing is an essential need for everyone in Connecticut," said Lembo. "Unaffordable prices not only lead to dangerous levels of housing insecurity, but they also hamper other parts of the economy. As we wait for the inflationary pressures of supply chain issues and consumer demands to wane, it's critical that policymakers keep a close eye on housing costs and continue to devote resources to helping families stay in their homes."

Another concern for Lembo is a national decline in local government education jobs. The national quit rate of 3 percent in September remains high and educators switching professions, or leaving the workforce, could have deleterious long-term effects. While Connecticut's overall quit rate of 2.5 percent is better than the national average, the government sector is one of three in the state to see a year-over-year decline.

While wages are growing nationally, the benefits are being mitigated by high inflation. Global supply-chain disruptions, raw material shortages, and labor shortages — each exacerbated by pent up demand — are driving up costs for consumers. While many economists believe spending habits will adjust closer to their pre-pandemic norms, the timing of that normalization is unpredictable and markets will continue to be uneven in the meantime.

Lembo is currently projecting another large deposit into the state's Budget Reserve Fund ("Rainy Day Fund") of approximately $1.7 billion. Due to a law originally drafted by Lembo, excess revenue in volatile categories is automatically deposited into the fund. Because the fund has currently reached its statutory cap of 15 percent of net General Fund appropriations, the additional money would be used to pay down the state's pension debt for the third consecutive year.

"This smart fiscal policy continues to generate huge benefits for taxpayers," said Lembo. "If these projections hold, we'll be able to erase another huge portion of the pension debt that has been consuming more and more of the state's budget in recent decades, easing the burden of past bad decisions on future generations."