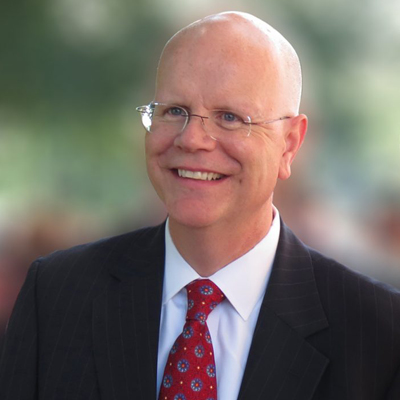 Former CT State Comptroller

2011-2021

Biography Legislative testimony News archive

Comptroller Kevin Lembo Archive > News

COMPTROLLER LEMBO, IN INITIAL FY 22 REPORT, PROJECTS GENERAL FUND SURPLUS OF $265.3 MILLION, NOTES ECONOMIC EFFECTS OF DELTA VARIANT

Wednesday, September 1, 2021

Comptroller Kevin Lembo today, in his monthly financial and economic update, projected a General Fund surplus of $265.3 million for Fiscal Year 2022, the first projection for the current fiscal year. Lembo cited lingering uncertainty as the COVID-19 Delta variant impacts the economy, jeopardizing the progress made over the last few months.

Concerns over the variant, and corresponding rising infection and hospitalization rates nationally, have resulted in modest drops in consumer spending and consumer confidence. Despite this, job gains were made on the national level, up 16.7 million since April 2020. Connecticut added 9,400 jobs in July, the seventh consecutive month of employment gains. Even with the surge of new COVID cases, employment trends show signs of consistent recovery, particularly in the leisure and hospitality sector. Wages have been rising and may be further aided in Connecticut as the minimum wage was increased to $13.00 per hour on Aug. 1.

"Connecticut's economy continues to grow modestly," said Lembo. "It's encouraging to see so many in Connecticut finding employment and wages rising to meet the new demand for labor. Our state largely avoided the worst-case economic scenarios forecast at the onset of the pandemic due to the strength of the stock and housing markets and essential federal aid. As many federal programs come to an end, it will be critical to monitor the effects on residents and employers and intervene when necessary to protect the economic gains we've achieved and continue to build on that momentum."

The surplus projection provided by Lembo is somewhat lower than that of the Office of Policy and Management. In a letter to Governor Ned Lamont, Lembo noted the difference is owed to an expected increase in adjudicated claims resulting from the SEBAC v. Rowland legal settlement. Lembo noted that it remains early in the fiscal year and projections should be treated cautiously.

Connecticut's Budget Reserve Fund ("Rainy Day Fund") is projected to far exceed its statutory cap, generating a sizeable payment towards unfunded pension liabilities. The projected excess revenue from volatility transfers for Fiscal Year 2021 is estimated at $1.14 billion, which does not include additional funds from the FY 21 General Fund surplus, which will be deposited after final year-end auditing. Final statutory tax accruals for FY 21 are in the process of being calculated by the Department of Revenue Services and will be finalized later this month. The final volatility transfer amount will be determined at that point.

"Paying down our unfunded liabilities to such a large extent is a result of good planning and sound fiscal policy, something I am proud to have championed with bipartisan support," said Lembo. "Reducing the burden of legacy costs presents us with an opportunity to offer relief to Connecticut residents now, and in the long-term."

The state's housing market continues to be strong with median sales prices of single-family homes up 13.3 percent from this time last year. The average number of days on the market also decreased. In July, the average home sold for 102.8 percent of its list price. Supply issues continue to put pressure on potential homebuyers. Despite continued rising prices, the total number of home sales declined, and most of the activity is contained in upper-end markets, restricting opportunities for those seeking starter homes. Renters are also feeling the effects of rising housing costs. According to an Apartment Guide analysis in June, Connecticut's average rental costs have risen 12.42 percent this year.

Inflation concerns are also impacting consumer confidence. Many cite concern with rising food and gas prices around the country in addition to fears of the Delta variant. Though consumer confidence has regressed, the stock market ended the month with a strong performance. Historically, August and September are the lowest performing months for the market, but all three major indices ended the month at, or near, record-highs.

"After all the nation has endured since March of 2020, it's natural for consumers to be wary of the surge of this new variant," Lembo said. "I expect we'll continue to see an erratic recovery, and may experience some short-term setbacks, but with increasing rates of vaccinations and thoughtful continued government assistance, I'm hopeful that we will see more economic progress over the next few months."

Fiscal Year 2021 year-end adjustments are still being processed and could have a significant impact on the final operating results for that year. Lembo said he expects to issue his preliminary reporting of unaudited operating results for Fiscal Year 2021 by Sept. 30.