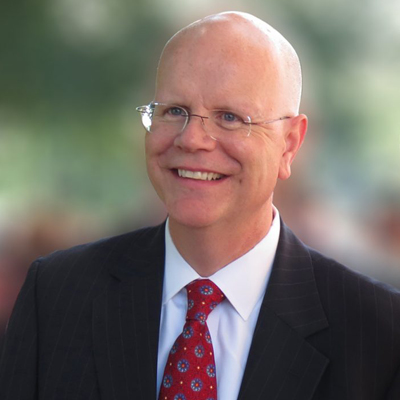 Former CT State Comptroller

2011-2021

Biography Legislative testimony News archive

Comptroller Kevin Lembo Archive > News

COMPTROLLER LEMBO PROJECTS $131.4 MILLION SURPLUS, CONTINUES CALL FOR FEDERAL ASSISTANCE

Monday, March 1, 2021

Comptroller Kevin Lembo today, in his monthly financial and economic update, projected a General Fund surplus of $131.4 million for FY 2021, noting the continuation of an uneven recovery and urging more federal aid to help those struggling the most.

Due to the unbalanced nature of the recovery from the ongoing COVID-19 pandemic, Connecticut's economy continues to show signs of improvement but persistent joblessness in low-wage sectors is preventing everyone from benefiting. Revenue collections are on-pace to meet budget targets, resulting in a small projected surplus. The state's housing market continues to thrive as residential home sales and prices are up. The stock market, while enduring volatile trading days at the end of February, remains at or near a record high. Yet as jobs continue to slowly return, workers in lower-income sectors like leisure and hospitality remain in peril.

"Unlike in past downturns, this recession is impacting jobs more than revenue," said Comptroller Lembo. "On a large scale, Connecticut has avoided the economic worst-case scenario. Yet, individual families and workers continue to struggle and face tremendous uncertainty. It's imperative that the federal government continue to provide support for those that need it most and include aid to states and local governments in new relief efforts to protect critical safety net programs."

Nationally, around 19 million people are receiving some form of unemployment assistance according to the U.S. Bureau of Labor Statistics, up from 2.1 million a year ago. Since the beginning of the pandemic, Moody's Analytics reports over ten million jobs have disappeared, with 5.5 million coming from low wage industries compared to less than one million from high-wage industries. That trend is contrary to The Great Recession where a higher concentration of high-income job losses was accompanied by a sharp decrease in tax revenue.

Upcoming Connecticut jobs and income data is due to be released in the coming weeks and will offer additional detail.

Lembo noted the positive effects of prior federal stimulus packages including increased personal savings rates and overall economic growth. During the month of January, there was an increase in spending throughout every major category including retail sales and restaurants and bars, which have continually struggled throughout the pandemic.

Consumer confidence is slowly rising nationally, as testing has become more readily available, and more people receive vaccinations.

"Positive economic signs, both nationally and here in Connecticut, are cause for optimism," said Lembo. "Yet there are still many unknowns, including the adequacy of the federal response and the long-term effects of prolonged joblessness, that will shape what the coming months and years look like economically. The top priorities must remain protecting public health and getting people back to work — especially those that work for our small businesses."

In a letter to Gov. Ned Lamont, Lembo noted that April income tax receipts will be a key indicator in Connecticut's continued recovery and will add more clarity to the state's revenue picture.